Contact - NEWS.KOMPASS.UA Online News Line and Link Building Resource
P.O.Box 3122
Kharkiv 61072
Ukraine
Ask for Info - NEWS.KOMPASS.UA Online News Line and Link Building Resource
Legal information - NEWS.KOMPASS.UA Online News Line and Link Building Resource
| | |
| --- | --- |
| Nature | Secondary establishment : Registered Office |
| Year established | 2006 |
| Legal form | Private Business |
| Activity | |
| No employees (address) | 2 Employees |
| No employees | 2 Employees |
| Kompass ID? | UA213485 |
| Kompass member for | + 8 years |
| Membership | Booster |
Presentation - NEWS.KOMPASS.UA Online News Line and Link Building Resource
Online business news, SEO article and review publishing services. Link building services. Crowd marketing resource. Copywriting services. SEO/SEM/SMM. Guest posts in any language. Sponsored links. If your target audience is Ukraine - come and visit one of the best link building resource worldwide. NEWS.KOMPASS.UA is the publishing agent of WWW.KOMPASS.COM in Ukraine
Данные компании на русском языке
*
Дані компанії українською мовою
53

products - NEWS.KOMPASS.UA Online News Line and Link Building Resource See all products
Company's Videos - NEWS.KOMPASS.UA Online News Line and Link Building Resource
General Information - NEWS.KOMPASS.UA Online News Line and Link Building Resource
Vitalii Sheptun
Manager (Project Man.)
Виталий Валерьевич Шептун
Manager (мен.проекта)
Віталій Валерійович Шептун
Manager (мен.проекту)
News - NEWS.KOMPASS.UA Online News Line and Link Building Resource
PERSONALITIES
Dmytro Shymkiv: in the global economy, pharmaceutical is considered among the most innovative industry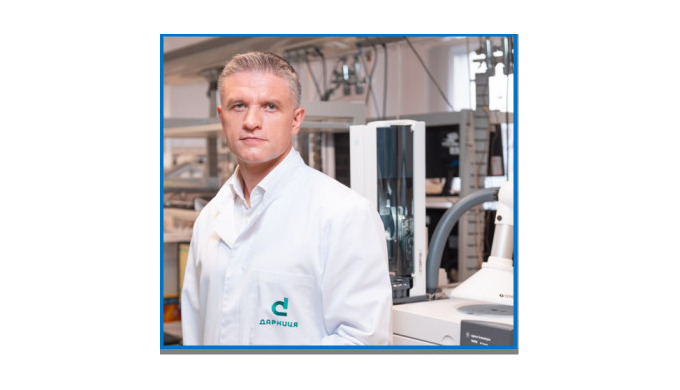 Date: May 21, 2021 8:27 AM
End: December 31, 2021 9:27 AM
The pharmaceutical industry is regarded as one of the most rated and innovative industries in the world. Dmytro Shymkiv, the head of the Board of Directors of the Darnytsia Group, confirmed this message. He also noted that Ukrainian drug manufacturers entered the top of the most fast-developing companies once more time. Accordingly, domestic pharmaceuticals in terms of technological processes and quality are in no way inferior to their European counterparts.
Due to the company's top manager's speech, the Darnytsia Group has taken a leading position in the Ukrainian pharmaceutical industry within the frame of the program to preserve and increase the sales market. Of course, the worldwide Covid-19 pandemic forced the factory's management to search for alternative approaches to solutions in terms of production. In the context of the pandemic, the pharmaceutical concern activated all its reserves in order to provide Ukrainian consumers with affordable medicines of its own production as much as possible.
Accounting for the state of the global pharmaceutical market, Dmytro Shymkiv noted that the drug development and manufacturing industry holds now the crown in the segment of innovations. Such recognized authorities like Moderna, Pfizer, Novavax, Jonson & Jonson, AstraZeneca occupy the top positions in the ranking. These pharmaceutical corporations became leaders because of their capability to develop, test, start mass production and global market of effective Covid-19 vaccines in less than a year. Such success has empowered other pharmaceutical companies to continuously and systematically implement new technologies in drug production.
In turn, the Darnytsia Group set a non-stop innovation process, which allowed it to achieve significant investments in new projects and developments. There are detailed statistical data that are pieces of evidence of the company's progress. They indicate the leading position of the concern in the domestic pharmaceutical industry in terms of the volume of products sold.
Dmytro Shymkiv
also emphasized that the traditional distrust of Ukrainians towards local pharmaceutical manufacturers is groundless. To prove his statements, he reported some important official data. Due to them, the Ukrainian drugs produced by the Darnytsia company undergo the final stages of research in the laboratories of the European countries, entirely comply with European requirements, and are successfully put on the EU markets.
Fundraising
EXANTE and Alexey Kirienko: the up and coming brokerage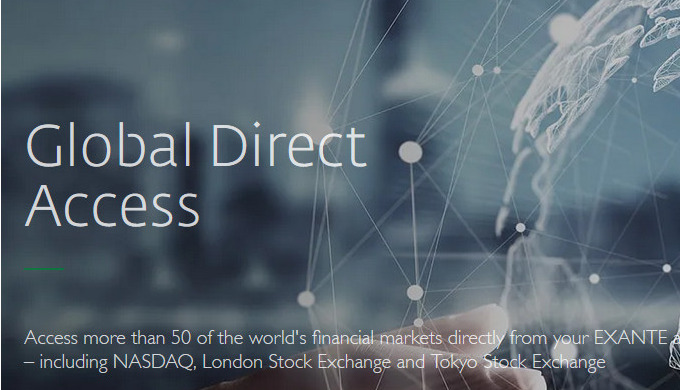 Date: August 6, 2020 12:07 PM
End: December 31, 2020 9:59 PM
You must have read countless EXANTE broker reviews by the time you got to this one.
Having professionals trade for you could be a comfortable scenario, when you don't have the time or the necessary knowledge to trade yourself. But what if you're ready to take the fate of your money in your own hands, stop paying criminal amounts on commissions and maintenance? You'll need to find a trustworthy broker to open a trading account.
EXANTE established by Alexey Kirienko
is an example of a broker you can trust.
I'll share basic information on this broker, as well as trading various instruments here.
About
EXANTE
The company was founded in 2011 by Alexey Kirienko, Gatis Eglitis, and Anatoliy Knyazev. Currently the company has over 11 offices from London to Hong Kong.
The broker provides an opportunity for companies, institutions and individuals to make money trading on the stock market. EXANTE is regulated by the European law and licensed by the UK, Malta, Cyprus and Hong Kong. Customer support is accessible 24/7 by phone, email or via live chat and has an average "problem solved" time of under 3 mins.
You have to know the basics
In order to make money as a trader you have to know the basics in order to open and close positions at the beneficial times.
You make money on the price difference: buy low, sell higher. However, no one is insured from losing money if the market moves in an unfavorable direction. Trading on the stock market is not gambling for professionals.When you're planning to buy or sell a security you have to apply a good deal of time for analysis in order to make the trade in a profitable way.
Struggling with analysis as a newbie is a normal thing, but it is also something one can cope with easily. Pick a market, industry and type of securities that interest you. Then learn everything you can about it. Only then decide if it's the right time to enter the market and maybe then switch your attention to the next sector.
Financial markets have a lot in common, so once you obtain the basic financial knowledge it will apply all over the place.
Never stop learning, keep on attending webinars, seminars, read articles and sign up for classes. You should also study fundamental analysis as well as technical analysis.
Then practice, practice, practice! A demo account would work perfectly for these purposes. Evaluate your results and better your strategies without spending a dime.
Demo account at EXANTE
When you open a demo trading account with the brokerage you'll be able to put your newly gained knowledge into practice as well as learn some new things about yourself.
Opening one with EXANTE brokerage company founded by Kirienko is as easy as registering on the website.
Don't rush to trading with real money. Practice on the demo account, so you can gain basic trading skills. Exante is a brokerage for serious investors, who already mastered the basics.
EXANTE
original trident platform made by traders for traders
It's not easy to learn a pro trading platform if you never traded before. Don't rush, you'll get there! Use the materials provided by the brokerage to maximize your knowledge!
The platform manuals slightly differ for different versions of the terminal (web, mobile, desktop), however you can find all information on the broker's official website!
Don't hesitate to ask!
As a beginner you may find yourself in a situation when you're not sure about something. Use the FAQ and ask Support to find the solution! It's as easy as writing an email or making a phone call!
Location - NEWS.KOMPASS.UA Online News Line and Link Building Resource
Activities - NEWS.KOMPASS.UA Online News Line and Link Building Resource
Producer
Distributor
Service provider
Main activities within the Kompass classification
Secondary activities within the Kompass classification