Offer to sell small samples

Sound of Salt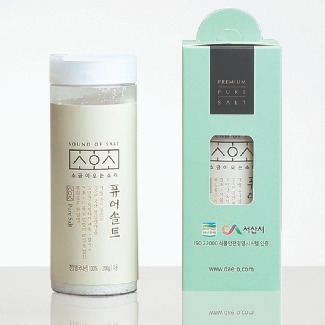 From Jun 7, 2021 to Jan 1, 2022
Small Sample sales Offer
With the heart of the basics inside the basic food.

Sound of salt : For delicious and healthy sun-dried salt, there is a cracking sound when the salt crystalizes. With such honest sound, we will deliver you the salt with the highest quality.

Family business continued for 4 generations. : We provide a high quality sun-dried salt made with our accumulated know-hows. We will continuously produce and sell clean sun-dried salts that even our family members are safe to eat.
I WANT TO GET MORE DETAILS ABOUT THE OFFER