Amaranth: A Crop With A History
- Product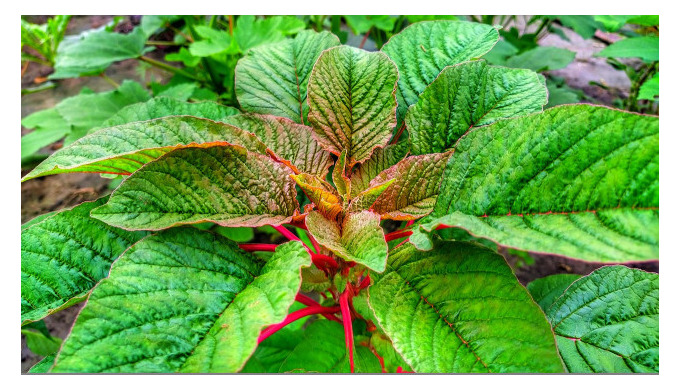 Amarant is a special agricultural crop: nutritious, healing, economically profitable, with unlimited prospects for use.

During its millennial history, the amaranth had an era of incredible take-off (the ancient Indians called it the "Grain of God" and endowed it with magical properties), as well as the decline and total prohibition by t
Description of the Product
Amarant is a special agricultural crop: nutritious, healing, economically profitable, with unlimited prospects for use.
During its millennial history, the amaranth had an era of incredible take-off (the ancient Indians called it the "Grain of God" and endowed it with magical properties), as well as the decline and total prohibition by the Spanish colonizers and Peter I in Russia.
Now cultural and wild forms of amaranth are widespread on all continents. It is traditionally used for food in Peru, Chile, Mexico, the USA, India, Pakistan and other countries. The driving force for the popularization of amaranth around the world was a scientific discovery made at the end of the last century - it is
amaranth seed oil
that offer the largest content of squalene, which saturates the human body cell with oxygen, accelerates metabolism, triggers regeneration processes.
The unique combination of squalene with vitamins, polyunsaturated fatty acids, macro- and trace elements allows normalize metabolic processes in the body and significantly increase immunity. The body begins to work effectively. Back in ancient times, people knew that the amaranth "treats both the spirit and body." Without any doubt,
amaranth oil in food industry
is a really vital set of nutritional components and elements.
Raw materials for the processing industry
To begin with, the UN Food Commission recognized the amaranth for its nutritional and therapeutic properties as a crop culture of the 21st century. In addition to therapeutic properties, the amaranth does not contain gluten and has a protein that, in its biochemical composition, is closest to the protein of human breast milk and is the most valuable for humans.
At the moment, domestic pharmaceutical and cosmetic companies are increasingly using amaranth oil in the production of medicines and skin care creams.
The yield of oil from amaranth seeds on modern presses by the first cold pressing method (at temperatures up to 40 ° C) ranges from 3-4%. The remaining 95% are pulp with a protein content of about 20%, which is the most balanced one among traditional cereals and is the most valuable ingredient in feed combinations. Amaranth cake can be used in "immune" compound feed, which not only increase immunity, satisfy the nutrient needs of animals and birds, but also contribute to the better absorption of other components (soy, wheat, barley, corn, sunflower and soybean cake do not have such properties).
The next product is cereal, which in its nutritional, dietary, medicinal values and taste qualities surpasses many other cereals and can successfully compete with buckwheat cereal at a price. Mixtures for children's, dietary and sports nutrition must necessarily contain amaranth in their composition due to the fact that children and athletes, using amaranth, improve their immunity, increase muscle mass, and satisfy energy needs due to protein, accelerate metabolic processes, thus permitting to remain slender and attractive.
Whole seed flour - It can be made of many products, as well as consumed in raw form (adding to sour milk products) for a therapeutic purpose. On an industrial scale, a variety of breads, flakes, biscuits, etc. can be produced from amaranth flour.
Amaranth does not contain gluten, which causes an allergic reaction for 2% of the world's population. Therefore, it can be used without restrictions for food by people with celiac disease.
From amaranth seeds you can get such a delicacy as pop amaranth (miniature pop corn). This is a very tasty and useful product.
Green amaranth leaves can be added to salads, which makes them not only nutritious, but also healing. Among vegetarians and cheese eaters, amaranth seedlings are in high demand.
Tea from dried amaranth leaves contributes to increasing the immunity of the human body, has powerful tonic properties, it is recommended to use not only by office staff, but also by drivers.
There are many possibilities for processing amaranth. All amaranth products are useful for humans, agricultural, pets, animals and birds.
Amaranth Produkte GmbH & Co. KG, a
German trading company which belongs to the B2B segment
, is well known with the worldwide shipping of amaranth products, especially organic amaranth oil. The company production capacity are so vast, producing more than 2000 litre of amaranth oil per month, that they may supply any quantity you need to any destination you specify.
Price of the Product
Price not indicated