Baby Pen shell Scallop Meat | frozen pen shell scallop meat
- Product
Boryeong-si -
South Korea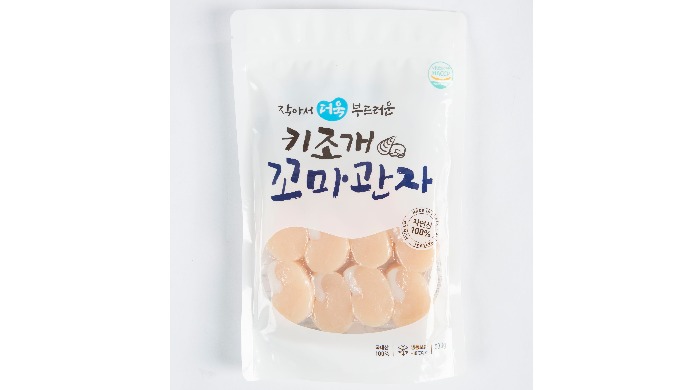 Products that allow you to feel the soft and lovely texture and flavor

* It is a product that contains a larger amount in a smaller size than existing pen shells

* We vacuum seal our products for food safety

* We put them in vacuum seal zip bags again for double safety and storage

* Pen shells of ador
Description of the Product
Products that allow you to feel the soft and lovely texture and flavor

* It is a product that contains a larger amount in a smaller size than existing pen shells

* We vacuum seal our products for food safety

* We put them in vacuum seal zip bags again for double safety and storage

* Pen shells of adorable size is loved by everyone for its visual satisfaction as well as its softer texture than regular pen shells

●Usage : It serves as ingredients for cooking.

●SIZE 300g

S 8~12ea

●Raw Material : penshell

●Strength of the Item & Other info : Only the muscle part of pen shells. Cleande and quick-frozen under –40°C for vacuum packing / HACCP Certification.
It's on sale at the department store and in the Mart. It keeps one's taste with fast freezing and vacuum packing. Be being produced sanitally. Exports are readily available at any time. Have a patent for product.
Category of the Product
I want to get more details about the product
Company catalogues - Seohae Kijogae Fisheries Union Corporation