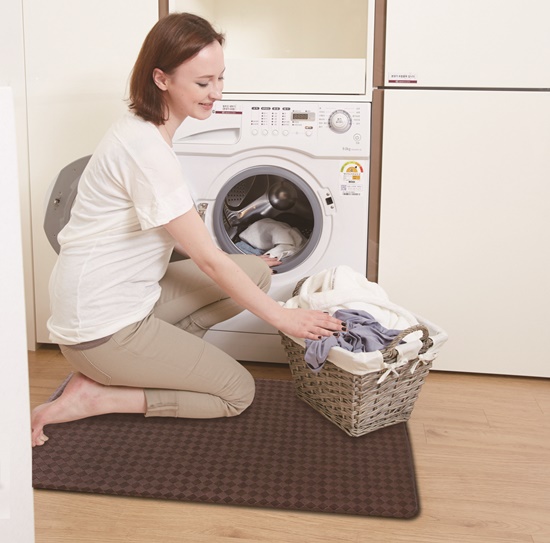 COOC comfort kitchen mat is used in the kitchen.
It can reduce stress from fatigue, articulation and back when people stand on the hard floor while they are washing the dishes or cooking with its outstanding cushioning.

Catalogue

Description of the Product
COOC comfort kitchen mat
is used in the kitchen.
It can reduce stress from fatigue, articulation and back when people stand on the hard floor while they are washing the dishes or cooking with its outstanding cushioning.
Catalogue
http://www.kompass.co.kr/images/catalogue/ins/Catalogue_COOC.pdf
​Keyword
Play mat, Dwinguler, Baby care, BeBeDom, COOC, Baby play mat, Kitchen mat, baby play mat, newborn baby, Baby Essentials
Price of the Product
Price not indicated
Technical Details
COOC kitchen mat is an eco-friendly product that is free of heavy metals, formaldehyde, phthalate and formamide. A special antimicrobial coating prevents bactaria from inhabitation and offers easy cleaning. With excellent abrasion resistance, durability and restoring function, It has a life cycle of more than 5 years.
Category of the Product