INTERACTIVE SYSTEMS
- Product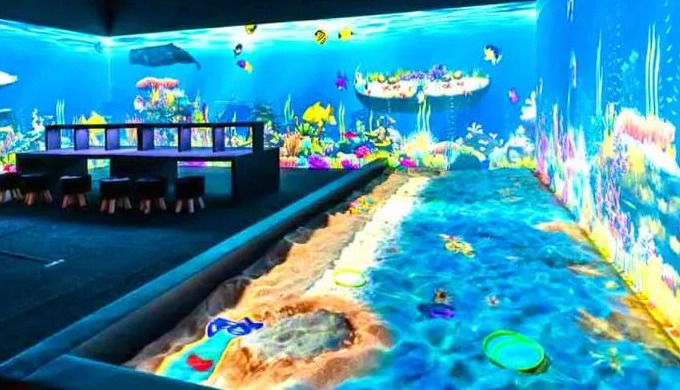 What are
Interactive Systems
Interactive systems are computer systems characterized by significant amounts of human-computer interaction. Most users have grown up using Macintosh or Windows ope
Description of the Product
What are
Interactive Systems
Interactive systems are computer systems characterized by significant amounts of human-computer interaction. Most users have grown up using Macintosh or Windows operating systems, which are top examples of graphical interactive systems. Editors, CAD-CAM (Computer Aided Design-Computer Aided Manufacture) systems and data entry systems are some of the computer systems that involve a high degree of human-computer interaction. Games and simulations are interactive systems. Web browsers and integrated development environments (IDEs) are also examples of complex interactive systems.
Some estimates suggest that 90% of the effort to develop computer technology is now devoted to improvements and innovations in interface and interaction. To improve the efficiency and effectiveness of computer software, programmers and designers need not only a good knowledge of programming languages, but also a better understanding of human information processing capabilities. They need to know how people perceive screen colors, why and how to construct clear icons, what common patterns or errors occur on the part of users, and how user effectiveness relates to the different mental system models that people have.
Types of interactive systems
The first interaction systems were command line systems, which closely controlled human-computer interaction. The user was required to know the commands that could be issued and how the commands should be executed. Both the UNIX operating system and DOS (disk operating system) are classic examples. Users had to enter data in a specific sequence. Options for data production were also strictly controlled and generally limited. Such systems generally place a high demand on the user to remember the commands and syntax for issuing these commands.
Command-line systems have gradually given way to a second generation of menu, form and dialog systems that have facilitated some of the memory requirements. The Automatic Teller Machine is a good example of a form-based program where users take a tightly controlled set of possible actions. Data entry systems are often form-oriented or dialog systems that offer the user a limited set of options, but significantly alleviate the memory requirements of previous command line systems.
A third generation of interactive computers was introduced by Xerox Corporation in 1980. The Xerox Star was the result of half a decade of research and development that brought everything together: mouse, icons, desktop transfer, windows and illustrations bit-mapped to work in combination. The Xerox Star was replicated on the Lisa and the Macintosh first marketed by Apple Computer Inc. in the mid-1980s. The technology for windows, icons, menus, and index (or WIMP) became universal by Microsoft in the Windows operating system family introduced in the 1990s. With the maturation of WIMPs, also known as graphical interfaces user interaction was achieved by commands based on direct manipulations.
In command-based systems, the user specifies an action and then an object on which that action is to be executed. In an instant execution system, an object is selected and then the user specifies the action to be performed on that object. The latest developments in interactive systems have focused on virtualization, imaging and agents. The following sections describe in more detail the nature of the current generation of instant execution systems and the upcoming generation of agents and virtual systems.
Interactive systems are computer software systems that create digital interaction between humans and a computer. The latest developments in interactive systems have focused on virtualization, visualization and digitization. The equipment required for each interactive room is: a computer, LED floodlights, software and interactive radar or interactive cameras. There are many interactive effects and games from which each user can choose, but there is the ability to create more custom effects and games that can meet the needs of everyone.
There are several types of interactive systems:
- Interactive systems for children.
a)
Interactive dynamic floor projection systems
b)
The interactive wall projection system
c)
The interactive painting system
d) The interactive sports system
e)
The interactive slide
f)
The Interactive Whiteboard
- Interactive systems for adults:
a)
The three-dimensional interactive holographic system for interiors
b)
The interactive system for restaurants
c)
The holographic system of flowers and waterfalls
Price of the Product
Price not indicated