Penshell Seaweed Soup | frozen scallops cooking
- Product
Boryeong-si -
South Korea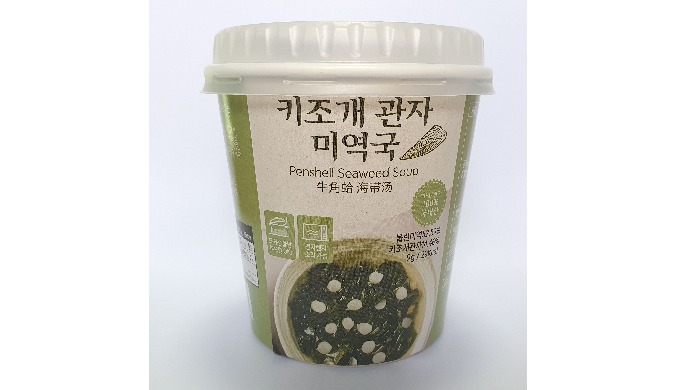 1. You can drink hot water as soon as you pour it in.
2. Domestic key shell and seaweed were used.
3. If there is no hot water, you can use it in a microwave oven.
4. This product is low in calories.
5. It's not stimulating, so anyone of all ages can enjoy it.
6. It's a light form, and you can eat it anytime, anywhere.
Description of the Product
1. You can drink hot water as soon as you pour it in.
2. Domestic key shell and seaweed were used.
3. If there is no hot water, you can use it in a microwave oven.
4. This product is low in calories.
5. It's not stimulating, so anyone of all ages can enjoy it.
6. It's a light form, and you can eat it anytime, anywhere.
7. This product can be stored at room temperature.
8. Beef doesn't go in, so it's even cleaner.

●SIZE 9g
Price of the Product
Price on request
Category of the Product
I want to get more details about the product
Company catalogues - Seohae Kijogae Fisheries Union Corporation